Recently I encountered an error with PowerPivot Management dashboard at a client site. The error read:
"
We do not know what happened, but something went wrong.
Could you please try that again?
"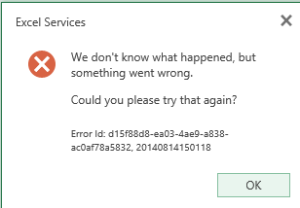 It was a quick fix as they were missing required permission on SharePoint Admin content database.
You will need Excel Services App Pool account to have order Lyrica online uk SPDataAccess permission on Admin content database.