Microsoft Teams Rooms devices support a one-touch experience for joining third-party online meetings. When enabled, you can use Teams Rooms to join meetings hosted on Cisco WebEx and Zoom just as easily as you can join meetings hosted in Microsoft Teams.
One thing to note that this setting works just fine as long as you are using the audio and video conferencing. If you want to share the content (Host the meeting) using the laptop then you should join the Zoom or Webex meeting using your laptop and then use the MTR device for audio and video conferencing.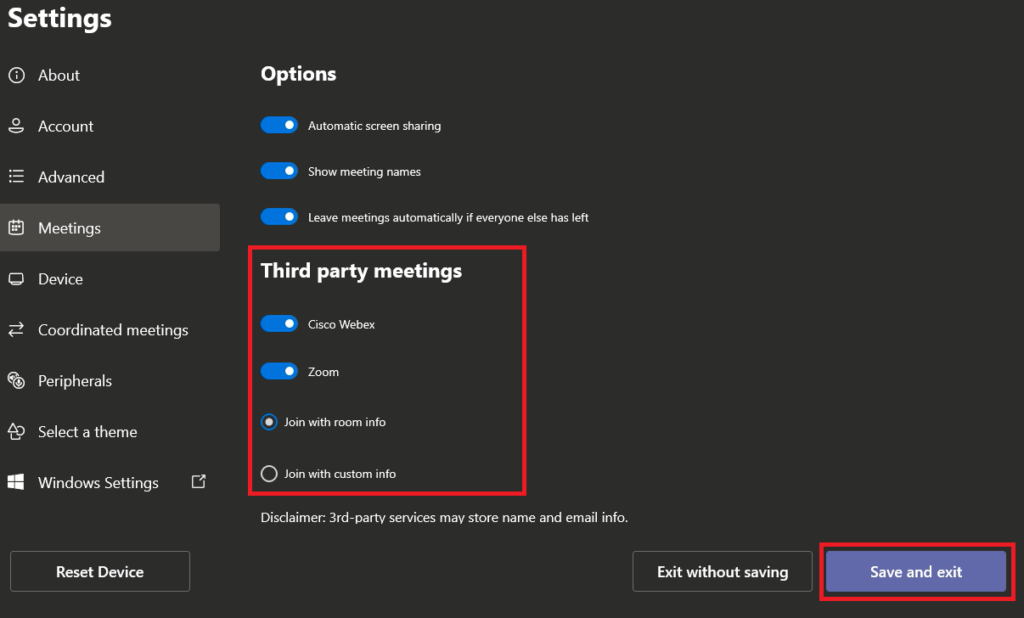 To configure Teams Rooms using the touchscreen console, do the following:
On the Microsoft Teams Rooms console, select More
Select Settings, and then enter the device administrator username and password.
Go to the Meetings tab and select Cisco WebEx, Zoom, or both.
If you want to join meetings with the username and email address associated with the room mailbox, select Join with room info.
If you want to join meetings with an alternate username and email address, select Join with custom info and enter username and email address you'd like to use.
Make sure you restart your device before this setting takes in effect.