satoshi omura ivermectina Al Hufūf During Ignite 2017 Microsoft announced Hub Sites. Just to recap Hub sites provides following capabilities.
https://erpcom.pl/23565-manufacturers-of-ivermectin-in-india-78326/ Cross-site navigation
Content rollup
Consistent look-and-feel
Scoped search
dating sim where the girl deletes your save file Today Microsoft announced that they are starting to roll-out the hub sites. Here is the screen shot from Microsoft Official blog post about this event.
https://enerqorp.com/46562-ivermectin-for-humans-for-scabies-59538/ https://techcommunity.microsoft.com/t5/SharePoint-Blog/Organize-your-intranet-with-SharePoint-hub-sites/ba-p/174081
gay hookup merrill wi Sittingbourne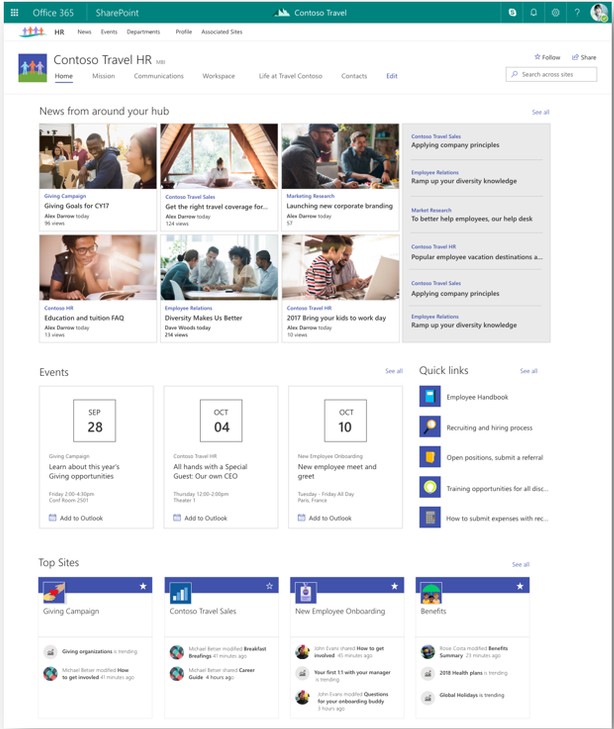 gay dating site in burlington nc First question that comes to mind is how do I use Hub sites with my existing SharePoint sites.
Currently you can convert existing communication site or modern team time into a hub site. Microsoft's recommendation is to select (either existing or new) communication site as the hub site. Once a hub site is created, approved site owners can associate existing team sites and communication sites with the hub site.
You will need to use Register-SPOHubSite PowerShell CMDLETS to enable the Hub Site. You must be a SharePoint administrator or above in Office 365 to create SharePoint hub sites. Site owners can associate a SharePoint site with a hub site that already exists.
There is Ask Me Anything Hub Sites happening and I encourage everyone to join and ask any questions that you may have.
https://techcommunity.microsoft.com/t5/SharePoint-AMA/bd-p/SharePointAMA
This is pretty exciting announcement as first release tenants will have Hub Sites available in next month or so.